Planning a road trip soon—or just want to make sure you have what you need for an outing or a day of errands?
You probably already have some of the car essentials you need in your trunk. But chances are good there are some oversights in your planning.
Below, you can find a convenient list of important supplies to keep in your trunk for cleaning, kids and pets, emergencies, and more.
Car Essentials for Cleaning
The following supplies will help you keep your vehicle clean and fresh as well as your hands.
A rag for your car's dipstick
Extra windshield wiper fluid
A microfiber towel to wipe your windows (or window wipes)
Disinfectant wipes
Spot cleaner for your carpet
Degreaser for your hands
Spray air freshener
WD-40
Trash bags
Hand sanitizer
Car Essentials for Pets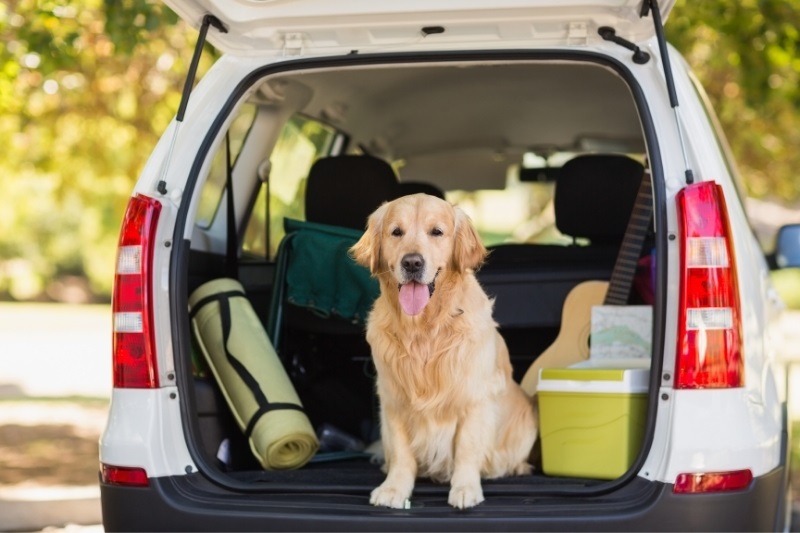 These supplies will help you take care of your pets while you are on the go. Use a pet-friendly travel bag to keep their gear organized.
Crate or car harness
Dog or cat bed
Trunk liner and/or seat covers
Cooling pads and warm blankets
Booster seat
Extra leash
Basic first-aid supplies, extra medication, copies of prescriptions and vet numbers
Portable spill-proof bowls and water bottles
Toys
Treats
Car Essentials for Kids
What are some useful and fun things to keep in your car for your children? Packing the following items should help your outings go more smoothly and reduce complaining and disruptions.
First aid supplies
Water bottle
Power converter for electronics
Jackets or coats
Towels
Sunscreen
Some toys or art supplies
Toilet paper
Snacks
Batteries
Keep in mind that the exact list depends on the age and personality of your child. A four-year-old will need very different supplies than a nine-year-old. And don't forget the kids' car organizer to keep their important items within reach.
Car Essentials for Convenience
Here are some basic conveniences which will make life on the road easier.
Toilet paper or paper towel
Pens, pencils, etc., a folder, and a notepad
Envelopes and stamps
A roll of quarters
Extra medications
Extra clothes and shoes
A canteen
Plastic utensils
A large selection of music
Emergency Car Essentials
Now let's talk about essential supplies for emergencies.
A variety of spare batteries
A flashlight
Flares
Blankets and coats
Basic repair tools for your vehicle
A tool to cut your seat belt and smash your window (this belongs not in your trunk, but up front with you)
Matches
The vehicle manual
A tire inflator with a gauge as well as a sealant kit
A spare tire
A compass
Maps
Jumper cables
First aid
Swiss army knife
Read Related: Essential Items for a Winter Emergency Roadside Kit
Road Trip Car Essentials
Finally, here are some additional supplies to keep on hand when you are on a road trip.
Energy bars and nutrient-dense snacks like nuts
Extra water
Extra cash
A snow shovel if you'll be in a cold climate
Camping supplies
Charging supplies for your devices
Sunscreen
Umbrella
Pillow
Cooler
You might think of additional specialized items depending on what you have planned or what you enjoy.
For example, packing some coffee grounds and a French press may seem like more of an essential than a luxury if you need your cup of morning joe to feel like yourself.
The length of your trip matters too. Packing for a week-long trip is very different from packing to trek around for a month.
Now You Know What to Keep in Your Car
We hope that you found this list of car essentials for emergencies, road trips, pets, kids, cleaning, and convenience helpful.
While many of the supplies in this list should be useful to you no matter your situation, there are probably additional individual items that will be important for you to pack based on your personal needs.
So, take stock carefully of what you have in your trunk and take note when you are on the road and think, "Oh man, I really wish I had brought a ___ with me."
In fact, if you make the first supply you add to your car a notepad and pen, you can jot down those supplies as you realize they are missing.
You'll then know what to pack next in your trunk, glove box, underneath your seats, and anywhere else it is convenient in your automobile. Enjoy your next outing or road trip!