During a snowy winter, emergencies happen, and when they do, it is always best to be as prepared as possible. For those who are driving in the winter, it is always good to be readily prepared with a fully stocked winter roadside emergency kit.
No matter what happens, having the right emergency kit can be the difference between life and death during an emergency in the winter. A winter emergency car kit should contain more items than the 4 items listed below, but these are some of the essentials that can easily be found online.
Driving can be dangerous especially in icy conditions. Having a ready-made emergency kit in the car will help keep you and your family safe.
​1. A Collapsible Shovel
A good shovel is essential for a winter roadside emergency kit. It is possible to find a sturdy, collapsible snow shovel at an affordable price.
The shovel could come in handy in the case of digging tires out of snow. However, a full-sized snow shovel can be bulky and maybe won't fit into a car.
A small, collapsible snow shovel is perfect for an emergency kit to keep in the car. One with a removable handle and a wide mouth is perfect for shoveling a car out in case of an emergency. A great small snow shovel can be easily found on Amazon.​
​2. Jumper Cables
​A good set of jumper cables is great investment, and a great thing to keep in the car, regardless of whether or not it's an emergency situation.
It's smart to invest in a nice ​quality set, because jumper cables are always needed in an emergency, and it's never good to be let down in an emergency by bad or faulty ​pair.
A set of jumper cables should be in every car, regardless of the season.
Cables with multiple-strand, 4-gauge copper wires are the best types to buy. The cable should be at least 12 feet long as well. If the right jumper cables are purchased, then they can last for a long time without any issues, which is helpful in an emergency. You should also read up on the basics of how to use your jumper cables.
​3. A Flashlight
This seems really obvious, but it's a smart idea to have a flashlight in the car at all times, not just during the winter.
An incandescent or LED flashlight is a great option for a winter emergency car kit. An LED flashlight will last longer and will run evenly, even as the batteries begin to run low, but an incandescent bulb will burn brighter than an LED.
This clip-on flashlight is a great idea, especially when driving at night.
It really comes down to personal preference. This is important for changing the tire or inspecting a part of the car in an emergency situation. Remember to always have extra batteries for the flashlight in the emergency kit as well.
​4. A Basic Tool Kit
A basic tool kit is a crucial addition to a winter roadside emergency kit. At the very least, the tool kit should include those that are required to charge the battery of the vehicle.
Wrenches, sockets, and pliers are the most basic tools that a kit should include. However, if the kit includes screwdrivers, electric tape, and a pressure gauge, that is ideal as well. A tool kit will be useful in an emergency situation for fixing the vehicle. ​
​If you don't find a ready-made kit, you can store the individual items in your ​car trunk organizer​.
​The Bottom Line
In the winter, one can never be too cautious when out on the road. In addition to having a well-stocked roadside emergency kit, it is ​especially important to ensure that the vehicle is prepared for winter.​
For example, it's important to keep the gas tank at least half full at all times in case the vehicle is stranded on the side of the road for an elongated period of time. As always, remember to drive safely and smartly, especially in the winter when the roads can be slick and dangerous.
Has the inside of your car become a dumping ground for old receipts, empty water bottles, candy wrappers and random pieces of clothing? It happens easily enough, we bring the things we need on a road-trip into the car, but somehow they never make their way out again.
It's embarrassing when you give a friend a ride and first you need to toss the trash that's accumulated in the passenger side into the back seat.
Use this simple guide to get your car cleaned up & soon you will be driving in style once again.
Supplies you will need:
3 Plastic bags (one each for keepers, trash, & recycling)
Handheld vacuum cleaner
Lint Roller or Masking Tape
Paper Towels
Windex
Leather or All-Purpose Cleaner
Small Dash Organizer
Larger Trunk Organizer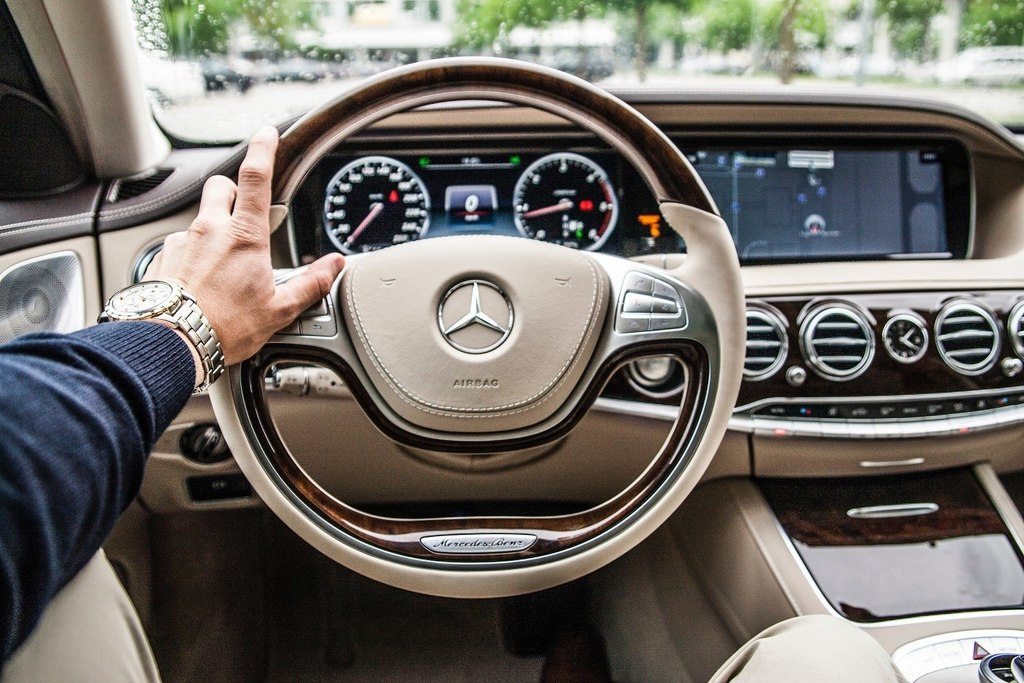 Step by Step Car Cleaning Tips
OK – Now it's time to grab that iPhone, plug in your headphones to an upbeat station & get to cleaning.
Step 1: Remove all trash items first. This makes it easier to see what you actually have. Place these in one of the plastic bags.
Step 2: Find the out of place item. The second sweep of the car should be for things that belong in the house, such as receipts to file, extra shoes, jackets, and supplies. Collect these into the second bag and set them aside.
Step 3: Find a place for everything. The final sweep will be to identify & collect all the things that make sense to keep in your vehicle. These will be organized into 2 piles.
Pile 1: Place the items you need near you like a comb, coins, lip moisturizer, and tissues in the small dash organizer.
Pile 2: Identify the larger items that will be kept in the car, but aren't needed on a daily basis. This includes items such as Cleaning supplies, windshield wiper fluid, extra towels, water bottles, and emergency gear. Place all of these things in your larger car organizer in the back seat or cargo area.
Step 4: Time to vacuum. This is one of the fastest ways to make your car look clean. You'd be surprised how big of an improvement this makes in your car interior's appearance. If you notice stains on the carpet after vacuuming, try using a little window cleaner to lift the stain. Spray the area and let it sit for 5 minutes, then blot the stain with a clean cloth.
Step 5. Roll it up. Sometimes the vacuum doesn't pick up everything, such as pet hair – especially if you have a very furry dog. Use the lint roller & go over the floors and back cargo area. Masking tape or even duct tape works even better depending on the state of your vehicle.
To remove pet hair in larger surfaces like the backseat or hatch, try this cleaning hack from Mom4Reel. She recommends using a squeegee to pull up the pet hair. First, gently mist the overall area with water. Then drag the squeegee across the upholstery surface. The pet hair should come right up!
Step 6. Wipe down the interior. Using paper towels or a clean cloth, wipe down the dash, car seats and other interior surfaces.

Step 7. Clean the windows. The inside of your windows can get pretty messy, especially from little fingers and wet noses. Give them all good cleaning, including the windshield.

And that's it. If done on a regular basis it should take more than 20-30 minutes to bring your car back to a neat and orderly state. Happy Driving!